Floor Sanding and Repair Services in London
Welcome
to London Eco Floors
It is impossible to imagine a complete and stylish interior without a beautifully designed floor. One of the most demanded today is the hardwood floor. It has many advantages over other floor coverings. Wooden floors have a restrained appearance, look noble, and can be combined with any interior design. If you want such a wooden covering to last long, it is crucial to choose competent care and carry out repair and restoration works in time (for example, floor sanding).
Floor sanding allows you to see all the beauty of the wood pattern created by nature.
This type of flooring works helps to prepare the surface for the coating that will protect the floor for many years. Sanding works are usually carried out after the floor covering is laid. But this procedure can also be carried out on the old floor, giving it a new life.
You can order floor sanding services in London at an affordable price from flooring company London Eco Floors. The use of modern equipment and advanced technologies, rich experience, and professionalism of specialists allows them to perform sanding services quickly, efficiently, and qualitatively.
All Types of Flooring Works from Floor Sanding Professionals
Wood has always been popular as the flooring material. Wooden floors look great in apartments, private houses, cottages, chalets, as well as offices, educational institutions, and restaurants. And this is natural. Wood is renowned for its aesthetics, elegance, practicality, warmth, and expressiveness. That is why it is quite successfully used to create chic interiors of different styles around the world.
London Eco Floors is a flooring company that offers a wide range of services that provide maximum comfort in premises for any purpose. Experienced professionals perform works of various levels of complexity. They will assess your floor and recommend the best solutions that will add style and a refined look to your home or office interior.
A complex of measures for the care of wooden floor surfaces is in great demand among the company's services. The wide range of services provided by London Eco Floors includes:
In their work, the company's specialists use high-quality professional equipment. In places where floor sanding with a machine is impossible (corners of the room, at the joints with other coatings), the procedure is performed manually using special tools.
If you order a floor sanding service, you can give your hardwood floor a new shine by applying a professional varnish or treating it with oils or wax. Since this flooring company uses ecological materials that are safe for humans and nature, the environmental friendliness of the hardwood floors will remain.
Wood Flooring Company in London: Prices
The cost of any project depends on several factors – and we are going to count these factors in when we give you a final quote.
- 2 coats of clear or colored hard wax oil
- 3 coats of wood floor oil
Sanding only: 3 stage process
strip, sand and seal;
depending on condition,
size and layers of paint
The main principle of London Eco Floors flooring company is to provide guaranteed quality and minimize costs, allowing setting affordable prices for all services. It doesn't matter where you live — east London, west London, or north London — the company's specialists will perform the work quickly, efficiently, and following your requirements.
Even the highest quality floor can sooner or later lose the attractiveness of its original appearance. Cracks, stains, scratches, and roughness may appear on a wooden surface. To increase the service life of a hardwood floor, it is worth ordering the floor sanding procedure. With its help, you can restore the wooden floor to its former attractiveness and ensure long service life. In addition, sanding is much cheaper than new flooring installation.
Get Free Quote
send us your project details

Minimum dust
Thanks to our modern equipment, we perform work with minimum dust.

Insurance
Our customers are insured for £5,000,000.
Ecological materials
We use ecological materials that are safe for both humans and nature.
Сover South England
Our Floor Sanding Experys work not only in London but also in the South and East England
Completed projects from our flooring repair specialists
Frequently asked questions
Where are you based?

Our main office is in E11, but we cover Greater London and surrounding areas
When are you free?

Depending on how booked up we are we always try to accommodate our clients with quick and quality service, because we understand that in a big megapolis, speed = success. We have five teams and we are always in contact with other professionals, who are happy to support.
What brands are you working with?

We work with the most popular and quality brand materials. For example Bona, Saicos, Osmo, Morrells, Mylands, Berger-Seidle, Juncklers, Loba

By client's request, we are always happy to use materials that we never used before, as this expands our knowledge.
How long will it take and what the costs be?

we joined these two questions, as the answer to one of them leads to another. Each project is unique and consume different amount of time, therefore, there is no set answer. Everything must be carefully calculated based on the circumstances (size, condition on floor, location and other aspects), wishes of our client, after which we will be able to tell the exact costs and deadline for the work.
Can I change the color of my floor?

Yes! This is one of our daily routine services. We always offer our customers to make staining samples on their floor after clarifying the customer's desired colors.
Is it possible to make my floor glossy or mat?

Definitely yes! Our clients can choose the desired level of glossiness, as there are the following varnishes: ultra-matt (the floor looks like absolutely uncoated, natural), matt, semi-matt, semi-gloss, glossy and finally extra-gloss. We wrote an article on this topic, which you can find in the blog section.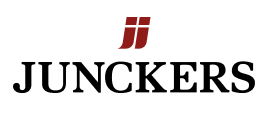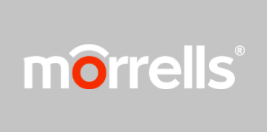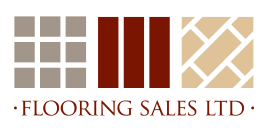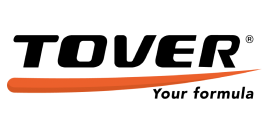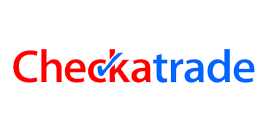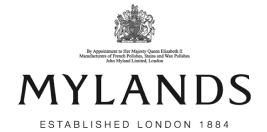 We welcome feedback from our customers to help us analyse how we can improve our services. Our customer service Live Chat team would be happy to answer all of your work-related queries for free. Get in touch with us to learn more about our floors renovation services!
I Hired London eco floors to repair my floor after a massive water damage they managed to match the wood to a point you can't see that the floor was even damaged. After the repair they refinished the floors and restored them to their original beauty. The estimator was a pleasure to deal.
London eco floors brought my old wood floors back to life. The sanding and refinishing crew pays attention to the smallest details, they are quick, clean and detail oriented. they helped me with stain choices and gave me plenty of options to pick from. We are very happy with the final results and do reccomend using London eco floors you will not regret it.
London eco floors is best flooring masters, we just completed a floor installation project and I have to say they were the most knowledgeable, their selection of products was very big, Pricing was very competitive. I give them five stars for the outstanding service, would Definitely recommend this company to anyone in need of a new wood floor.
Amazing service he done a great job. Very happy with the end results. Very kind man
London eco floors brought my old wood floors back to life. The sanding and refinishing crew pays attention to the smallest details, they are quick, clean and detail oriented. they helped me with stain choices and gave me plenty of options to pick from. We are very happy with the final results and do reccomend using London eco floors you will not regret it.
At the moment, we cover most of the Great London area and ready to provide same-day assistance without any delay. The scale of our works is very wide, starting from Royal palaces and cabinetry of Russian Kings and revolutionaries of Saints-Petersburgh to private commercial and state objects across the UK.